Pocola Covid Policy--Requires having a ticket, masks are recommended, and temperature will be taken at the door. This is for the Spiro vs Pocola, Friday, Jan. 8, There, 6:30
NEW GAMES SCHEDULED: Thursday, Jan. 7th HS Basketball vs Heavener, Here, 6:30
UPDATE: HS Basketball Spiro vs Poteau Girls Thursday, Jan. 7th has been CANCELLED.
HS Basketball Thursday, Jan. 7 Spiro vs Poteau, Here--GIRLS GAME ONLY
ATTENTION PLEASE: THE HIGH SCHOOL BASKETBALL GAMES SCHEDULED FOR THURSDAY & FRIDAY DEC. 17TH & 18TH HAVE BEEN CANCELLED.
Basketball information for Muldrow Games: You are required to wear masks into their facility.
Tomorrow, 12-16 is the final day for Santa Gram orders.
New games scheduled: HS BB vs Eufaula, Thursday (12-17) Here, Girls 6 PM Boys 7:30 PM HS BB vs Stigler, Friday (12-18)There, JV Boys 5:30, Varsity girls 6:30, Boys 8:00 PM
The Wilburton High School Tournament is cancelled this week.
Pocola Junior High Games are cancelled for tonight. (12/15)
DISTANCE LEARNING FOR STUDENTS TODAY 12/14/20.
CLASSES HAVE BEEN CANCELLED TODAY 12/14/20.
Once again we are moving our game with Poteau. We will not play this Friday (12/11). We are moving the HS Poteau game back to January 7th.
"Just a reminder to parents and students. If anyone in your household is getting tested for Covid, we ask that all students in the household stay home until results of the test are back." Thank you.
PTO meeting tonight at 6 p.m. in the safe room .
The high school basketball game that was scheduled for Tuesday, Dec 1 with Pocola will be rescheduled for a later date.
Go Bulldogs! Beat Adair!
Football game information for Spiro vs Adair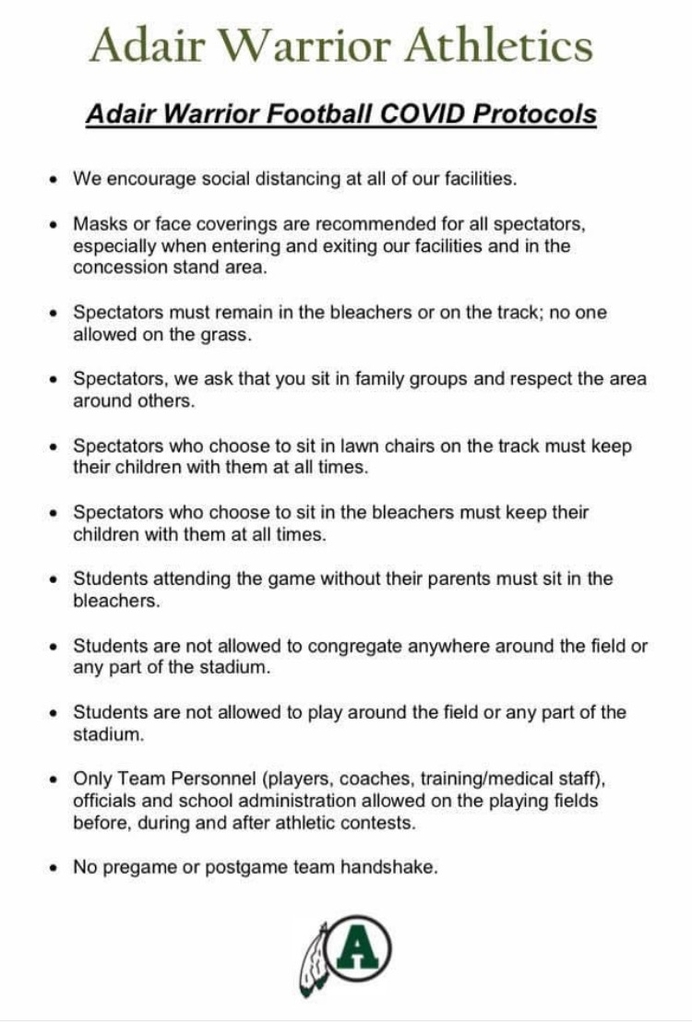 Football playoffs: Friday, Nov. 27--Spiro vs Adair, There, 7 pm
GO SPIRO BULLDOGS!! BEAT IDABEL!!