SHS TOP THREE ACADEMIC STUDENTS 2021
Judy Parker
Monday, March 29, 2021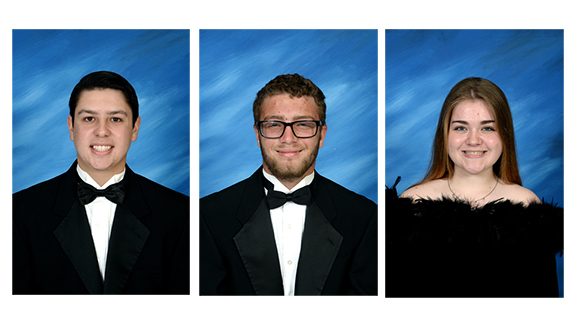 Congratulations to the graduating class of 2021 and the top three academic students!
The senior class valedictorian is Reece Lovell. Reece is the son of Jeff and Kasandra Lovell.
The senior class salutatorian is Brandon Hammontree. Brandon is the son of Bobby and Angie Hammontree.
The senior class historian is Stormie Eastman. Stormie is the daughter of Billie Jo Clark and granddaughter of Janabel Clark.