SPIRO ALL-STATE CHORUS
SPS
Thursday, November 21, 2019
I am pleased to announce that Spiro is well represented this year in the Choral world! All of our All-State auditions are complete and the results are listed below. If you see these students, please take a moment to congratulate them for a job well done! This is a long and hard process that started for most in August. To be accepted into these choirs they have to be in the top 25 of their section for the Mixed and Children's and in the top 50 of their section for the treble. They audition against students from all over the state of Oklahoma. This includes students from bigger schools. This is a highly competitive process and I am incredibly proud of our representation this year!
Congratulations Spiro All-State singers!
Hannah Hurst- OkMEA High School All-State Mixed Chorus
Adonis Wilson- OkMEA High School All-State Mixed Chorus
Kali Perew- OkCDA Junior High All-State Treble Chorus
Gracie Jaramillo- OkMEA Children's All-State Chorus
Thank you for your continued support of music in our schools!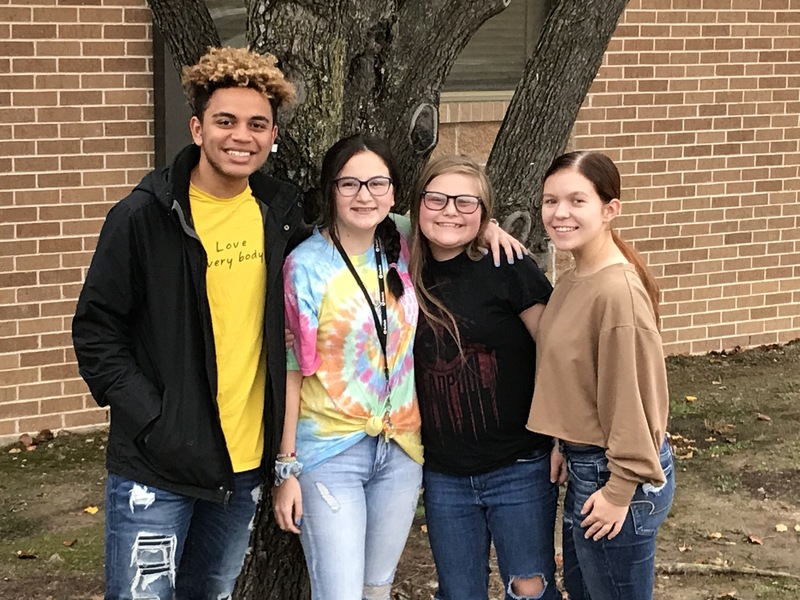 Left to right: Adonis Wilson, Gracie Jaramillo, Kali Perew, Hannah Hurst